It's nearly time to kick off the rugby season in Markham.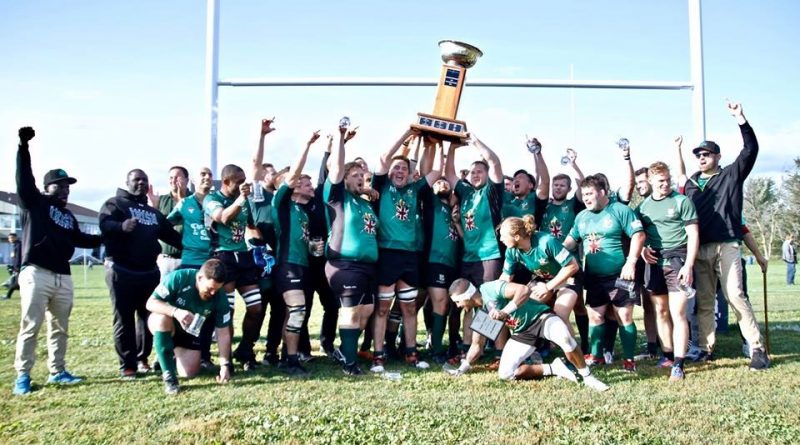 With Fletcher's Fields looking ready to go, it will be time for all ages of the Markham Irish Canadian Rugby Club to get back into action. Club president Gareth Callaway feels it's a sport that can be picked up by nearly anyone.
"It's a game for all ages and all people," he said. "We've got a men's program which was incredibly successful in 2018, winning the McCormick Cup. We've got a women's program that we've been building a bit right now and, of course, we've got juniors. We're hoping to get enough interest for a thirds team in men's rugby, as well as continuing to build up the women's and juniors programs as well."
The men's top side shocked many outside of the club by taking home the provincial championship last season, defeating Brantford 24-20.
"I think the challenge is that (after winning) a McCormick Cup final, a provincial club championship, the expectation for this year is to come out and do exactly what we did last year," Callaway said. "It would be wonderful to repeat, but you really never know. Those guys are athletes and they know they can't control whether they win or not, only how they prepare themselves."
Meanwhile, the women's squad recently hired Nicole Kovacs, a former competitive player who has worked with Rugby Ontario, to lead their team.
Markham Irish has recently cut player's dues in half for the women's rugby program, as they put an emphasis on the need for a female squad.
"We've had some challenges with the women's program, in terms of dwindling registration numbers, but in saying this I personally think, as does the entire club, that we're not a rugby club if we don't have a women's program," Callaway said.
The increased profile of the national team, particularly the women's squad after winning a bronze medal in Rugby Sevens at the 2016 Olympic Games, has had an impact on girls trying out the sport. There were also a pair of Markham Irish alumni taking part in Rio, as Charity Williams earned a bronze while Rose LaBreche was the lone Canadian referee officiating at the games.
"The women's national team has done tremendously over the last few years and that helps to raise the profile of the women's game," Callaway said. "That's helped to raise the profile for the girls playing, which helps us, not necessarily with the women's team, but with the girls registration. They have role models (and) players to watch."
Rugby with the Markham Irish can begin as early as the under-seven age group. In the early years, there is no tackling. As they get older, contact is brought slowly into the game, but not before extensive training takes place.
"It's non-contact for the first few years and then what we do is gradually introduce it," Callaway said. "Rugby is not Canadian or American football. We're very conscious of player safety, so all players are taught how to not only make contact but take contact long before they've ever exposed to it. It's a responsibility all of our coaches take really seriously."
One of the best things Callaway finds about rugby, especially at the younger ages, is that every player is consistently involved, as opposed to other sports that can be monopolized by a single player.
"It's a tremendously engaging sport for kids," he said. "We've all seen kids joining soccer or baseball and they're just sitting in the middle of the field, picking daisies. They're just not engaged. You can't do that in rugby. It's pretty much impossible to do that in rugby, because if you do that, you're the only one doing it. There are no daisy-pickers in rugby."
Photo: The Markham Irish Canadian Rugby Club men's team won the McCormick Cup as the top team in Ontario in 2018. Connor McDonald photo
https://markhamreview.com/markham-irish-set-to-take-the-pitch/