Personal Trainer Zach Skubnik at FabYourLife – Helping People in Markham and York Achieve their Fitness and Health Goals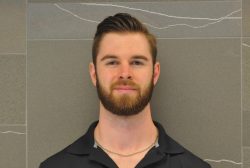 My fitness journey has encountered some challenges over the years. I play a lot of competitive softball and my health has always been important to me. Over the years I've found it hard to develop a strong gym routine that takes into account all of the elements needed to increase my fitness level. Also, I found it hard at times to stay motivated to hit the gym.
With the upcoming softball season fast approaching, I decided to up my fitness game and try working with a trainer. It's funny, over the years I never thought I was the type of person that could benefit from a personal trainer. In the past, most of my fitness training was focused on weight lifting. After doing some research, I met with Zach Skubnik at FabYourLife, a Markham ON personal trainer.
I found it interesting that Zach is a Registered Kinesiologist and Certified Strength and Conditioning Specialist, and I was impressed by the knowledge he had regarding the principles of strength training and therapeutic exercise. He stressed that every fitness plan is unique, and he took the time to understand my fitness story, my lifestyle and designed a fitness plan that worked with my schedule and goals. Zach has incorporated softball movements into my training and I'm excited to see how these customized exercises combined with my improved general fitness will display on the diamond this spring.
I've learned that kinesiology is a very interesting and powerful science. Zach's knowledge on the movement of the human body and biomechanics are impressive and I know I've benefited by how he's incorporated this knowledge into my personal training.
My current fitness regiment includes a lot of cardio, movement exercises, core training and weight lifting. The diversity of the fitness program designed by Zach has positively impacted my entire body and I noticed an improvement in a matter of weeks. Today, I feel that I'm in the best shape of my life and I'm excited to hit the gym and watch my continued progress.
Zach offers a wide range of personal training services for clients in the York and Markham region including rehabilitation, general fitness, high-performance training, kinesiology, physiotherapy, and athletic therapy. His one-on-one fitness training sessions have pushed my limits causing my fitness levels to improve week-over-week. I've learned that all parts of the body work together and Zach has done a great job at designing a fitness plan that works my body from head to toe. I'm excited to see the reaction of my teammates once I start running the bases this season.
Fitness is a lifelong commitment with a lot of moving parts, working with an experienced personal trainer is an excellent way to take your training to the next level.  Are you looking for a personalized fitness training program that achieves your personal health and fitness goals? Zach Skubnik at FabYourLife has a lot of passion and is excited to share his knowledge of fitness, kinesiology, and healthy living with his clients. Learn more about how Zach can help with your journey by visiting FAB Your Life