Attention All,
Due to the Coronavirus pandemic, Fab Your Life Health & Wellness will be closed until further notice.
Ontario Public Health and the regulatory healthcare colleges have recommended that health professionals suspend all non-essential services until further notice. Since we provide healthcare services and treat patients in close proximity, we have decided to close the office until further notice for the safety of our clients and staff.
We apologize for any inconvenience this may cause and look forward to working with you once the COVID-19 situation returns to normal. Thank you for understanding.
Sincerely,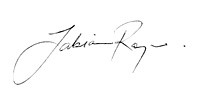 Fabian Rayne, R.Kin
President, Fab Your Life Inc.